The 1st night jump over the Pyramids
At the beginning of November 2020, Greg Crozier and Karine Joly embark for Egypt for a new experience above the pyramids. While they had already come to jump for the first time in their career above the pyramids in 2019 with a total of 5 jumps, they repeat the experience in 2020 for some animation jumps and especially, the first night jump!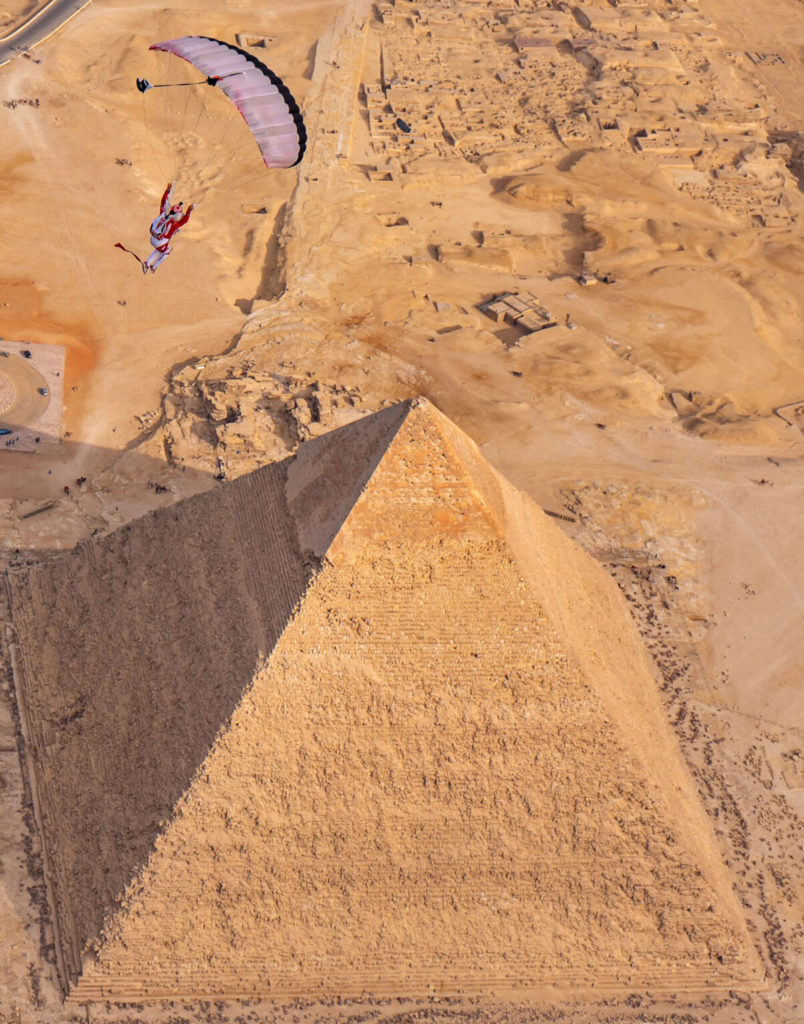 This year, they're back to do 7 jumps over one of the 7 wonders of the world. They already count a total of 12 jumps over the Pyramids of Giza, one of which will remain memorable, the first night parachute jump in history over this temple.